Review the physical concepts and relationships associated with the flow of heat into and out of materials.

Determine the latent heat of liquid nitrogen (LN).

Determine the specific heat of copper in the temperature range between liquid nitrogen (LN) and room temperature water.
Heat transfer

Specific heat

Latent heat
Electric thermometers

copper cylinder

Water

Warm isolated cup

Stop watch

Electric balance

Liquid nitrogen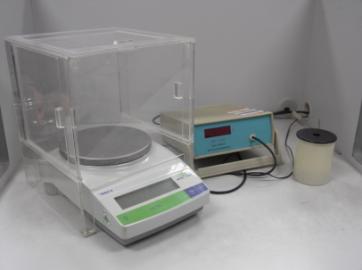 Calculate the total heat energy transferred to liquid nitrogen by the copper cylinder.

Determine the mass change of liquid nitrogen due to the input of the copper cylinder.
List various factors,especially errors in measurement and experimental work,which might affect your measured value.

What have you learned from this lab?